As long I can remember, I've always had a song in my heart. Music is innately part of me, the sound coloring every part of my day with something magical and alive. People always ask me what style of music I play. I've always found that a very hard question to answer because it changes from season to season. To me the process of creating music is about the exploration of sound. I become entranced with certain sounds and then I carry those influences with me forever: the sounds of the symphony, the woods by my house, the opera, a southern front porch on a Sunday afternoon, the coffee shops in Portland, the oceanic sounds of the western seaboard, the cold timbre of winter in Minnesota, the splash of musical theatre, the soccer field, the city, the radio, the quite books I read and the very loud birds outside my window. It is all music to me.
In 2010 I was changing out my guitar strings. At the time, I was trying to be better about recycling and I was convinced there was something I could do with the strings besides throwing them away. I decided to make them into a necklace and I wore it out that day to see if I could pull it off. A friend suggested I should try making rings and bracelets to and the rest is history.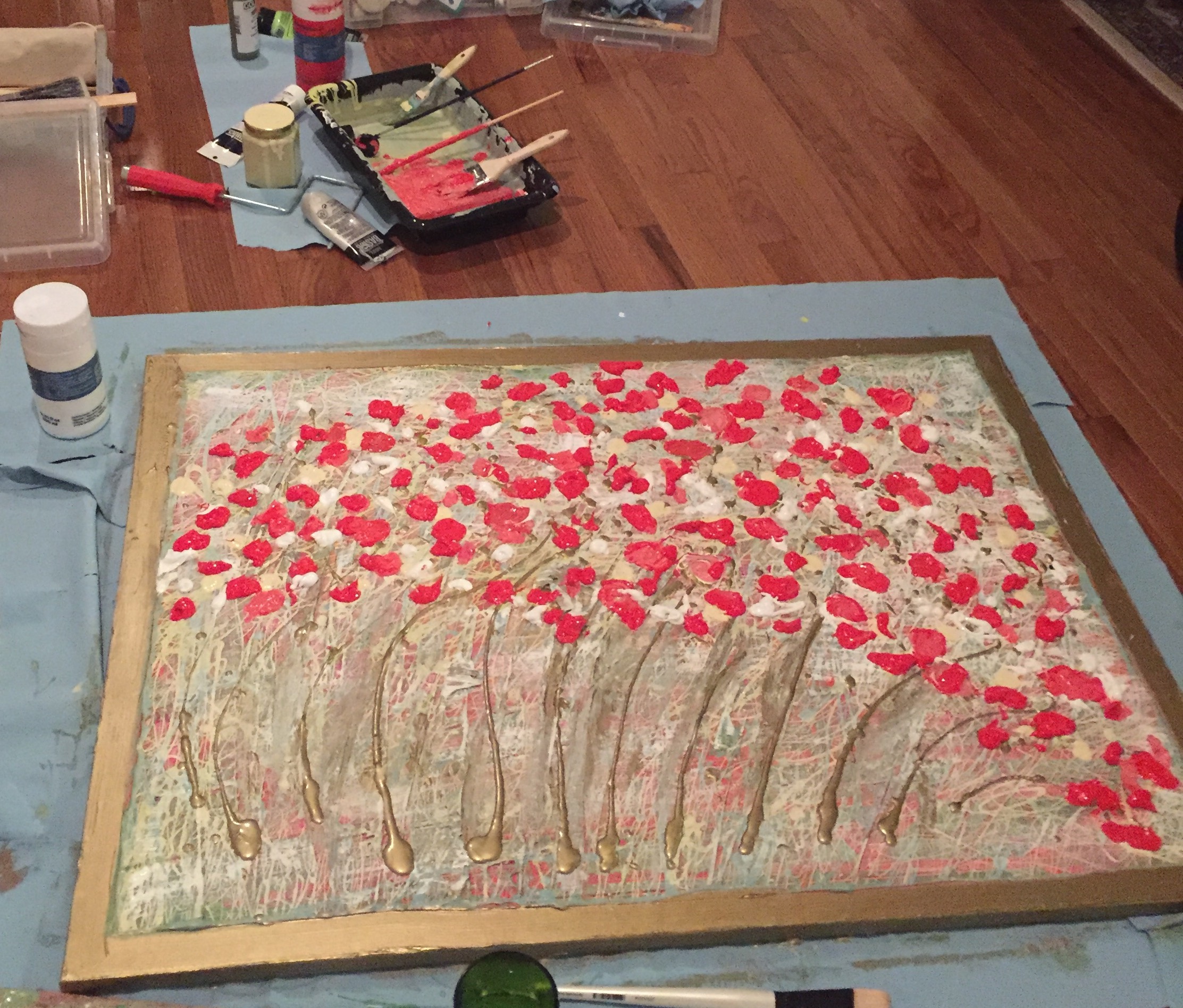 I still remember being about 10 years old and going to this little art shop in Burnsville, Minnesota not too far from my home town. The smell of paint and a class of just maybe 3 or 4 of us. My first scene was of trees and a river, very fitting to my personality. I continued to paint and draw through high school and college. I'm the type to get on a subject matter and stick with it for a while until the phase has run its course. I go through phases of being obsessed with simple lines, colored pencils, charcoals, sharpies, shapes, and tape. What I'm creating pretty much depends on the day you catch me. Currently I've found a new love for flowers as I'm learning to keep plants. Just so long as there is a pop of color!
Blog
Download on Itunes or Amazon So… I've been holding this completed recording captive for a little over a year now. Despite having had the pleasure of working with some of the best Nashville musicians on this recording, which I am proud of their work and the recording, I just haven't been ready to let it out yet. I woke up Monday morning […]